There are currently three student subunits of OCAFS representing the University of Toledo, The Ohio State University, and Bowling Green State University.
The University of Toledo Student Subunit of Ohio Chapter of the American Fisheries Society is an academic organization for students sharing common interests in fisheries biology, ecology, and management. The Subunit strives to assist students in their professional development by providing hands-on experience in field research and opportunities to interact with professionals, peers, and the public. In addition this Subunit serves as a student representation of the Ohio Chapter of the American Fisheries Society. Check out all of the great things this subunit has been up to this year in their Fall Activity Report and learn more about the Toledo subunit at the Rocket Subunit website.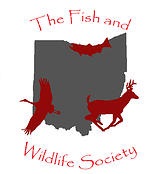 The Ohio State University Fish and Wildlife Society is the student chapter of both The Wildlife Society and the American Fisheries Society. The student chapter has been involved on the Ohio State campus since 1967. The chapter was originally two separate societies, The Wildlife Society and The Buckeye Subunit, that merged in 2004 to form their current incarnation.
You can learn more about the student subunit of OCAFS, including recent activities and how to become a member, at the OSU Fish and Wildlife Society website.
The Bowling Green State University Student Subunit of Ohio Chapter of the American Fisheries Society is organized by students who share a mutual interest in fisheries biology, ichthyology, and conservation.  The subunit focuses on projects aimed at understanding, managing, and preserving our local ecosystems both on and off campus through monthly conservation outings, professional skill-building workshops, and collaborations with diverse organizations and professionals in the field.